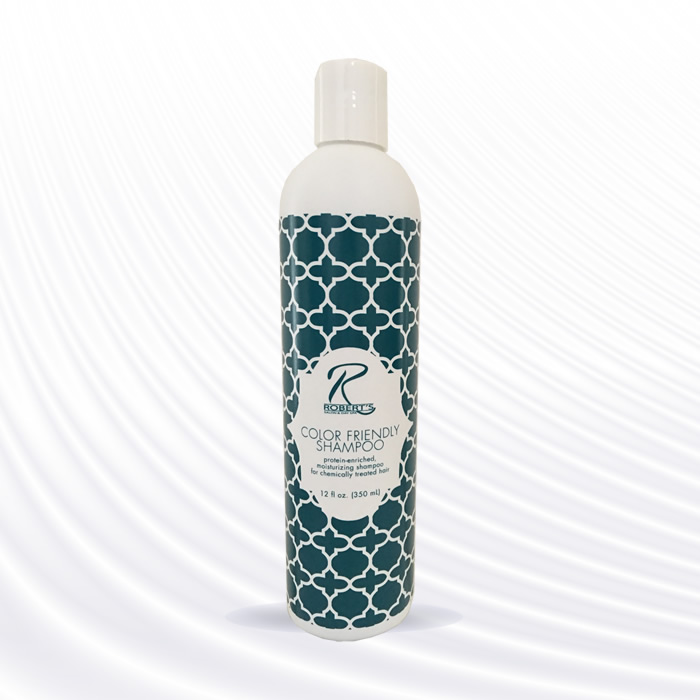 Color Friendly Shampoo
12 oz
Color Friendly Shampoo is a unique shampoo that restores moisture lost during chemical services or exposure to the sun. A natural blend of Aloe and other essential botanicals helps maintain existing protein keeping hair healthy and strong. Color Friendly Shampoo magnifies shine and manageability. Continual use helps to strengthen the hair shaft to retain color and curl which prolongs the life of future services.
To Use
Eliminate excess water. Apply small amount of shampoo into palm of hand, massage into scalp, vigorously working through hair to the ends. Rinse, repeat if necessary. Follow with salon recommended conditioner.
Ingredients:
Aloe and essential botanicals. Protein-enriched.