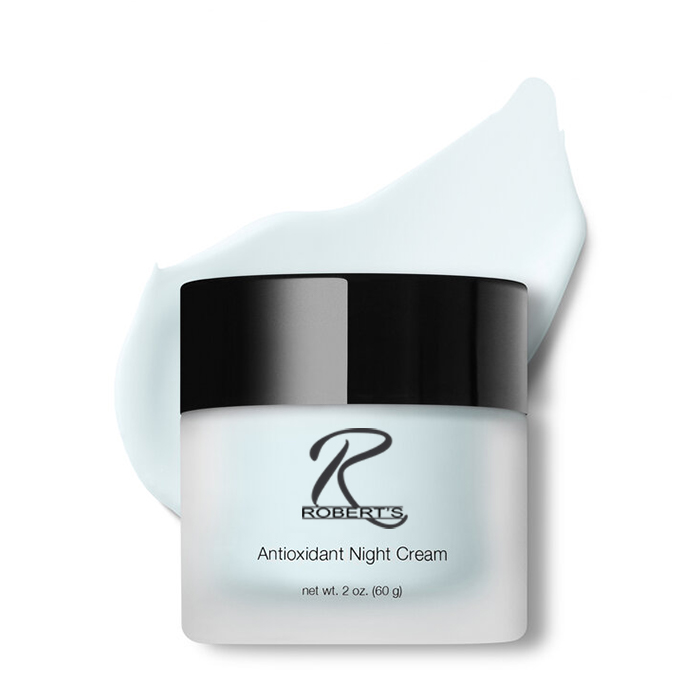 Antioxidant Night Cream
2 oz
Hydrating night cream enriched with powerful antioxidants. Moisturizes and smoothes skin and helps protect against free radical damage.
To Use
PM. Apply nightly to cleansed face and neck, massaging gently using upward strokes.
Ingredients:
Shea Butter & Jojoba Oil provide superior emolliency for intense hydration. Squalane & Glycerin hydrate and soften the skin. Avocado Oil helps soften skin and smooth lines and wrinkles. Vitamins A, C & E are antioxidant vitamins that help to protect cells from free radical damage.