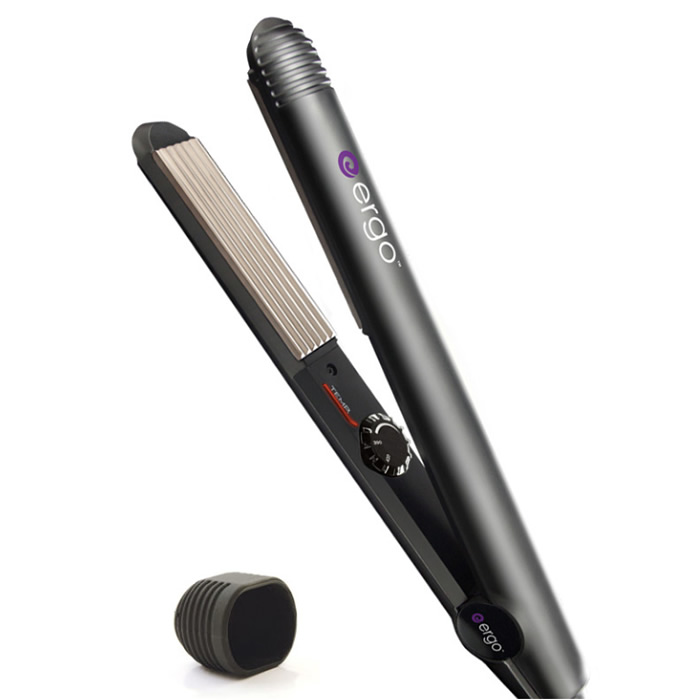 Mini-Crimping Iron

✔ Titanium coated crimping plate for easy cleaning.
✔ Rounded body design fits all hand sizes and dissipates heat.
✔ Heat resistant tips.
✔ Plates are supported on silicone. No springs to corrode or wear out! Less hand fatigue!
✔ Easy cleaning with removable cover.
✔ 3 heats - Zero, Medium (145F), and High (289F).
✔ 2 Speeds - Med (60mph), High (80mph)
✔ Extra heavy duty 10 ft cord for styling freedom.
✔ Black outside - Green inside! Independently replaceable parts allow easy service for extra long lifespan.

The Buzz
We are the originators of texturizing irons, perfect for avant-garde hair designs, piece work or creating the illusion of more volume through underlying sections.
Facts
ERGO electrical styling tools are designed to be used with 110 voltage only. The warranty for all electrical tools from ERGO is null and void if the tools are used outside the United States and Canada.